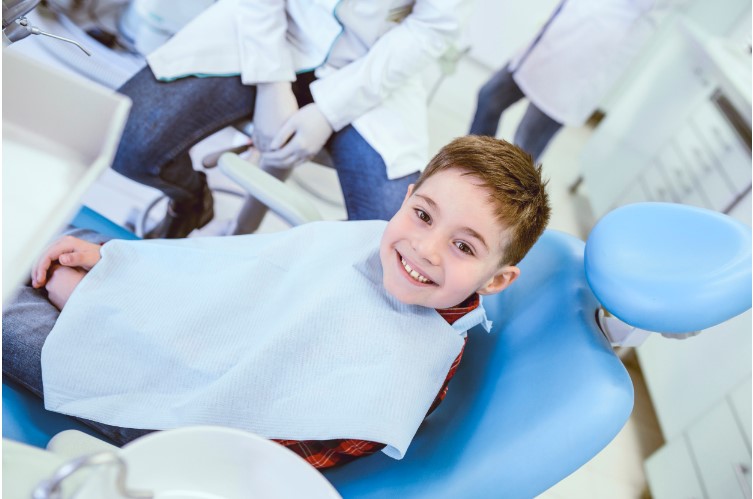 Helping your child establish good oral health habits early is an important step in keeping their smiles beautiful for a lifetime. While the thought of taking your little one to dental checkups every six months can be overwhelming, knowing what to expect and taking a few simple steps to make sure they are ready will ensure that your child's dental experiences are easy and enjoyable.
What to Expect at Your Child's Dental Checkup
Once your child's first tooth pops through, you can begin making regular dental checkups for them. This may seem soon, but it's never too early to start building a relationship with your child's dentist. This will also give you the opportunity to address any concerns you may have, such as thumb-sucking or teething, and allow the dentist to make sure your child's mouth is developing properly.
Depending on your little one's age, you will be able to hold them in your lap or stand next to their chair while the dentist inspects their mouth. During the exam, the dentist will:
Count their teeth
Check for cavities and tooth decay
Examine their gums, bite, and jaw
The dental team may also take x-rays of your child's mouth to ensure that everything below their gum line is developing normally. After the exam is complete, a hygienist will clean your child's teeth with a fluoride paste to make sure they are squeaky clean before they leave.
How to Prepare Your Child for Their Dental Checkup
A few simple steps leading up to your child's dental appointment can make a big difference in them being calm and cooperative at their visit. These include:
Helping your child brush and floss every day, being sure to praise them when they do well.
Role playing what will happen at the dentist on a stuffed animal.
Keeping conversations about the dentist positive and happy.
Letting your child see you practice good oral health habits.
Planning something fun to do after their checkup, such as a visit to a friend's house.
When it's time to schedule your little one's routine dental checkup, the trusted team at ToothMatters is here for you. Stop by our convenient Richmond Hill location or contact us to book your appointment today!
-Dr. Gao