Dental Checkups and Cleanings Near You
To stay healthy, it's important to have your teeth cleaned and evaluated approximately every 6 months. This allows you and your dentist in Richmond Hill to stay on top of issues as they arise and treat them immediately, so they don't turn into something more serious.
This type of appointment only takes an hour or so, meaning you'll be able to carry on with the rest of your work or school day in no time. If you need to book your next visit, please call our dentist near you!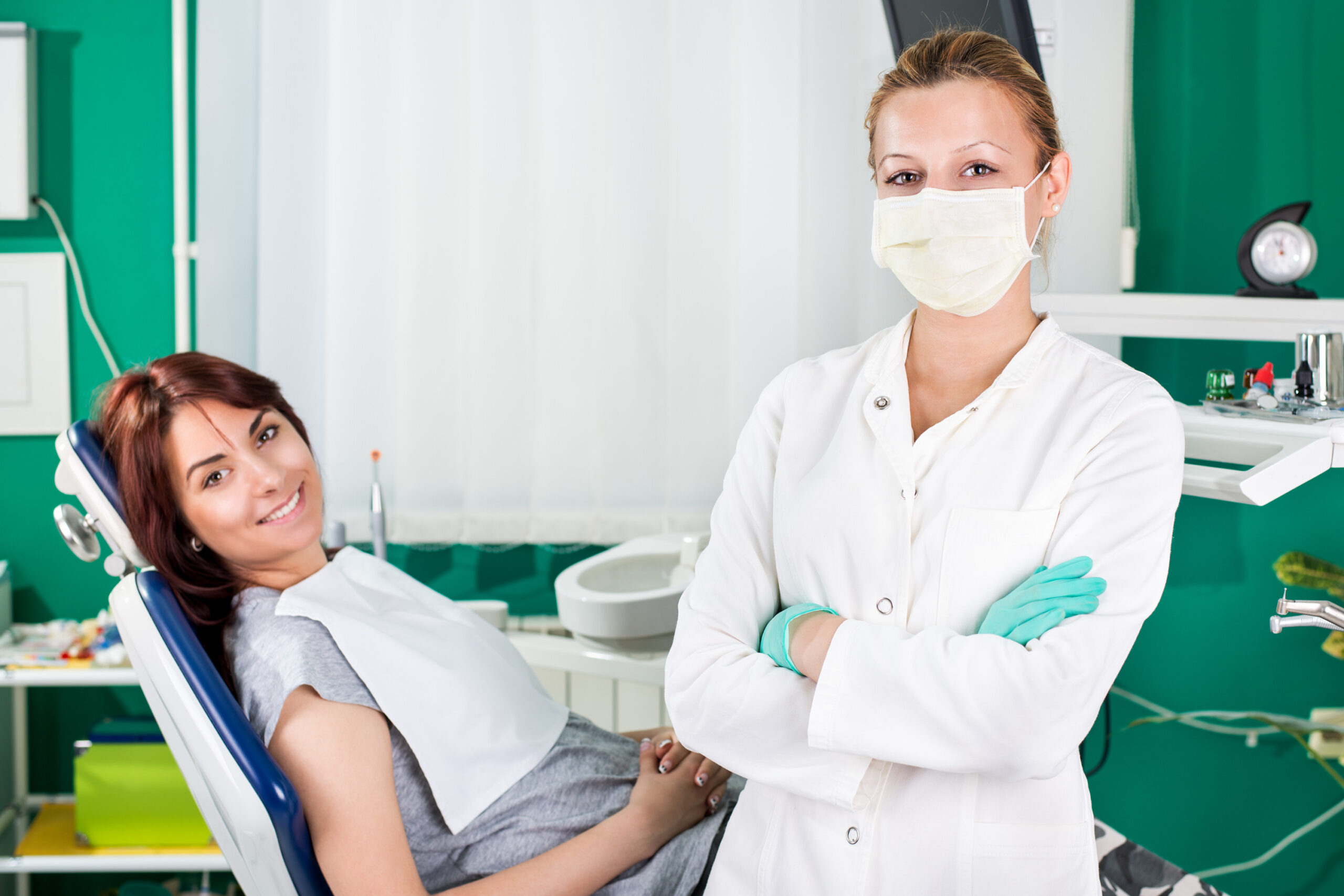 Breaking Down the Treatment
Cleanings and checkups in Richmond Hill aren't the same; they're two different treatments but are frequently combined into one session. To help you understand them better, they are described in detail below:
Check-ups
Your dentist in Richmond Hill will begin by talking to you about your current oral health situation, brushing and flossing habits, and medical history. Then they'll evaluate your teeth and gums with a small mirror. Finally, if necessary, they have x-rays done to assess your tooth roots and jawbone.
Cleaning 
Next up comes the cleaning. A dental hygienist usually performs this; your dentist will come to see how you're doing throughout the treatment.
The scaling kicks things off, which involves removing plaque and tartar from the surface of your teeth and along the gum line. Once all the debris is gone, a special gritty toothpaste is used to clean and scrub the discoloration from your smile – sometimes, you'll be able to pick the flavor. The hygienist will floss for you, and you'll be able to rinse before the fluoride treatment, which helps prevent cavities. The fluoride sits on your teeth for 1 minute; you can spit and rinse again after.
And that's all! If you have any questions about dental cleanings and checkups in Richmond Hill, reach out to a dentist near you before booking your visit.
Depending on the case, you may be asked to come in for appointments more often, especially if you're dealing with an infection or gum disease.
Stop By Our Local Dental Clinic
Have you been scrolling internet pages, searching for a friendly, reliable dentist in Richmond Hill? Well, you don't need to do that anymore! At Tooth Matters Dental Clinic, our staff is eager to aid you in your oral health journey; we'll do all we can to ensure that you feel nothing less than satisfied.
So, are you ready to arrange your next visit with us? Call our dentist near you at (647) 953-0727 today!