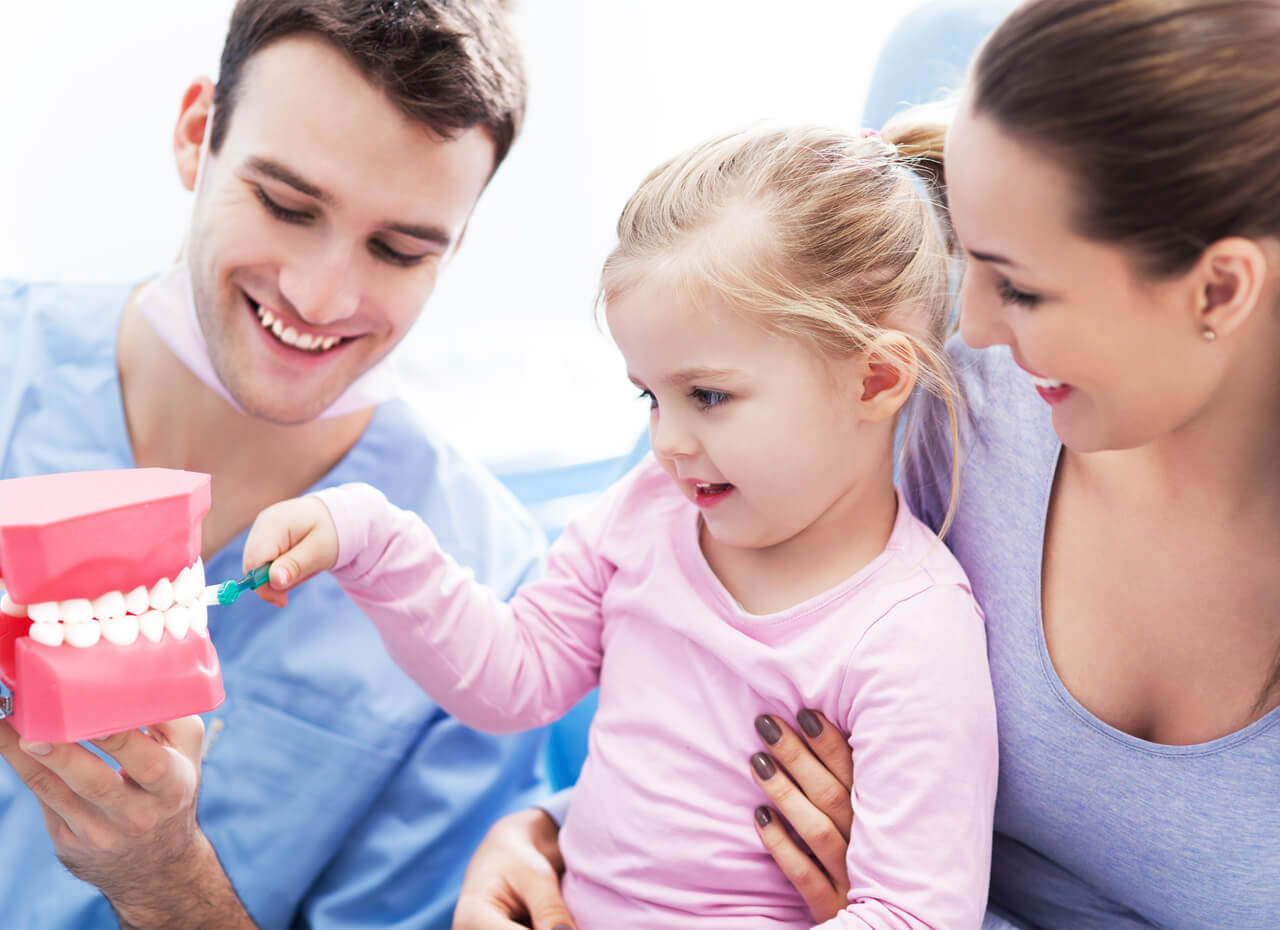 Dental health care is a necessity to every child at a very young age. All children and youth should have access to treatment and prevention based oral care. Here at ToothMatters, we are dedicated to helping maintain the dental health of children from the time they are born and throughout their life.
A pediatric dentist should assess infants within six months to one year when the first tooth erupts. With pediatric dentistry, the main goal is to have children visit the dentist before any oral problem occurs. Early assessment will enable dentists to check dental problems as early as possible.
Children should undergo dental exams to learn the proper way of taking care of their teeth and gums. Dental exams also help detect problems and treat them before oral complications happen. Also, going to the dentist will help children learn the importance of a regular dental checkup.
Dentistry for children ensures their primary teeth stay healthy and free of cavities and other oral problems. Furthermore, with pediatric dentistry, parents are provided with a guide for dental health care so they can teach their children proper oral hygiene as they mature.
According to the Canadian Pediatric Society, preventative dental visits improve dental health and decrease dental costs. In addition, fluoridation therapy among children reduces the rate of dental caries. Through pediatric dentistry, dental care for children is prioritized and therefore help children maintain a healthy oral cavity.
If you have any questions regarding pediatric dentistry, you can contact or visit our dental office in Richmond Hill, Ontario.
-Dr. Gao