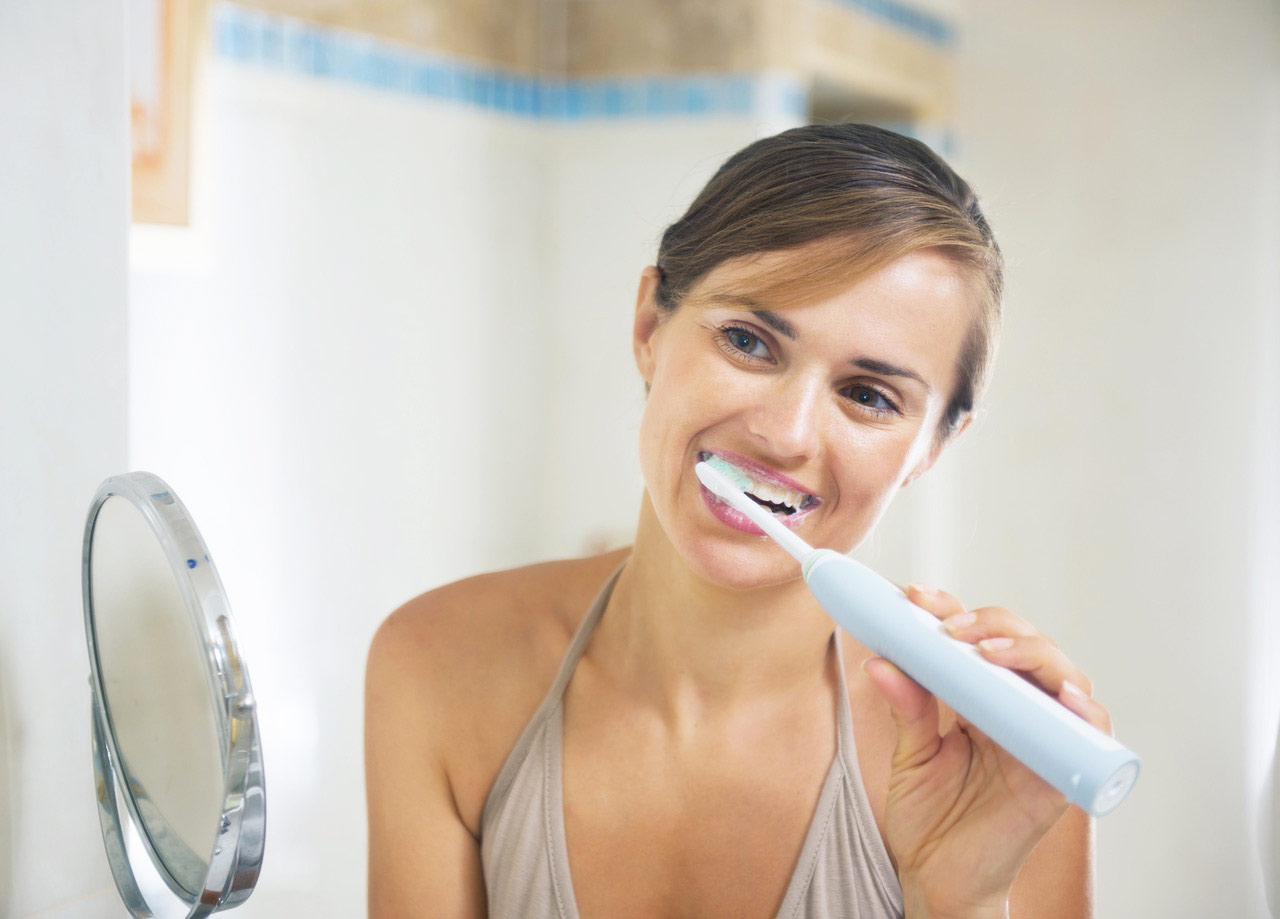 We recently discussed the importance of brushing your teeth and how to select a toothbrush that works for you and your oral hygiene. If you really want to ensure a thorough clean, your best bet is an electric toothbrush. Here are 4 important reasons to consider using one.
Healthier teeth, gums and a cleaner tongue!
The bristles on a manual toothbrush can't reach and remove all the plaque buildup as easily as an electric toothbrush. Due to the combination of the movement and pressure of the electric brush head, it can tackle those problems easier!
Longer, more thorough clean!
Electric toothbrushes often have timer settings to help gage how long to spend brushing areas of your teeth. This way you can ensure adequate time and a thorough cleaning is done.
Fight off gingivitis + bad breath
An electric toothbrush can help get rid of bad breath and decrease chances of gingivitis by getting to those hard to reach places.
Makes it easier!
An electric toothbrush helps you do the work. Sometimes we can brush our teeth too hard. The electric toothbrush applies the pressure and speed for you, taking the hard work off your hands! Just make sure to put the time in.
Keep your smile healthy and brush your teeth twice a day with an electric toothbrush – you'll make your dentist proud! Visit us for a professional dental cleaning at least twice a year to maintain your oral hygiene. Book with us today in Richmond Hill at ToothMatters.
– Dr. Gao