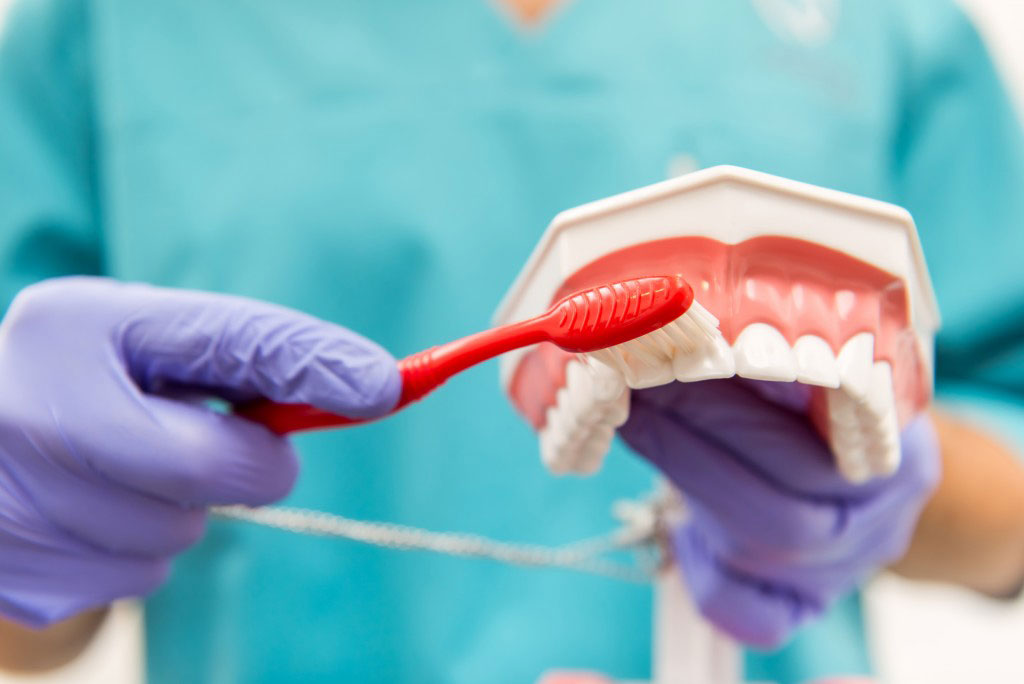 Just like cleaning and brushing your natural teeth, dentures need regular brushing and care too! If you want to keep a healthy oral mucosa, make sure that you take care of your dentures like the way you take care of your natural teeth. Dentures don't mean they are not prone to growing bacteria; technically they're already part of your mouth and the exposure to bacteria can lead to problems with dentures and your overall dental health.
Check out our guide below on how to clean dentures.
Cleaning Dentures
Soak Dentures – You have to use a deep cleaning solution, such as BRUSH DENTURE to soak your dentures periodically. The deep-cleaning solution helps remove food debris stuck in the dentures. This type of solutions usually come in the form of an effervescent tablet that you should drop in lukewarm water. The tablet will melt and mix into the water. Once the tablet thoroughly mixes with water, soak your dentures.
Brush Dentures – Dentures are more prone to plaque, stains and tartar formation, therefore, you need to meticulously clean your dentures so they will last and won't be easily damaged over time. A regular toothbrush should not be used. It is important to use a specialized long hard-bristled toothbrush. Toothpaste should not be used as its particles are too abrasive for dentures. They can scratch the surface of the dentures and make them more prone to bacteria or stains as a result.
Rinse Dentures – After soaking and cleaning your dentures, you have to rinse it well. Use running water to rinse your dentures. Rinsing dentures will help protect them against bacteria in the long term.
If you want to learn more about cleaning dentures, don't hesitate to visit our dental office in Richmond Hill, Ontario. Here at ToothMatters, we care about your dental health!
-Dr. Gao